The challenge
Very often the customers want to have their individual holdmusic in their IP Office system. They usually deliver the file as MP3 or any other audio format. Avaya describes the format with the following bullet points:
It's the same as needed for Voicemail Pro.
Depending on the IP Office system the holdmusic must not be longer than 90sec (IP500V2) or 600sec (Server Edition).
In this post I will describe how to use the free Audacity audio editor, to convert audio files to meet the needs of IP Office.
The solution
You wont believe it… First of all start Audacity. It's nice that it is availabe as installer and as portable app. Open the file you got from your customer in Audacity.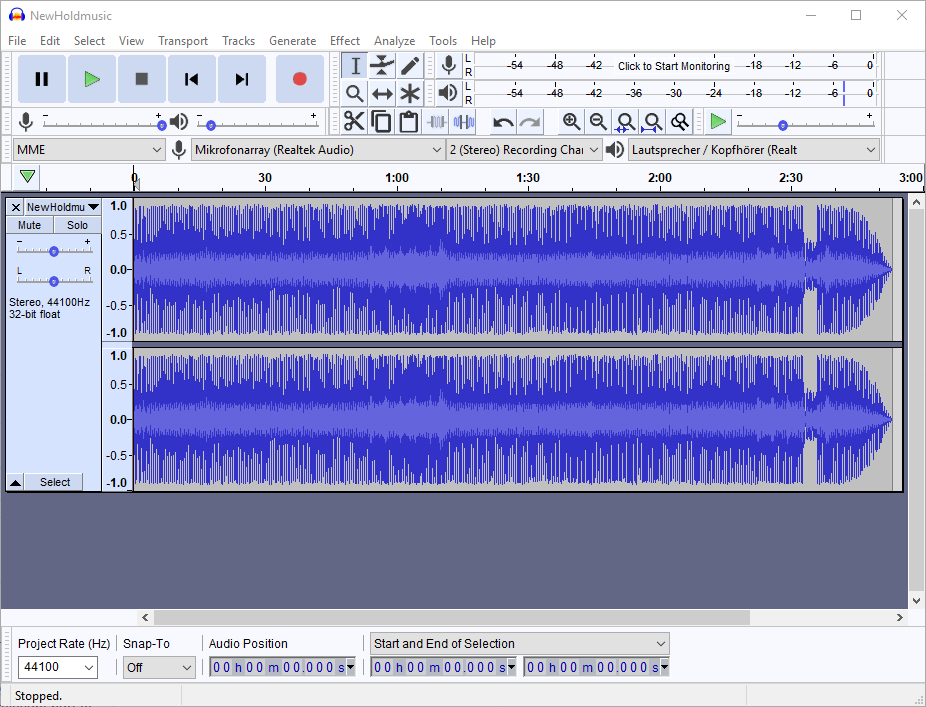 Even if the music in that example isn't too long for a Server Edition let's shorten it to less than 90 seconds.
Mark the part that you have to delete with the mouse. As you can see at the bottom of the window the selected part begins at 1min and 27sec. Just hit the delete button to crop the file.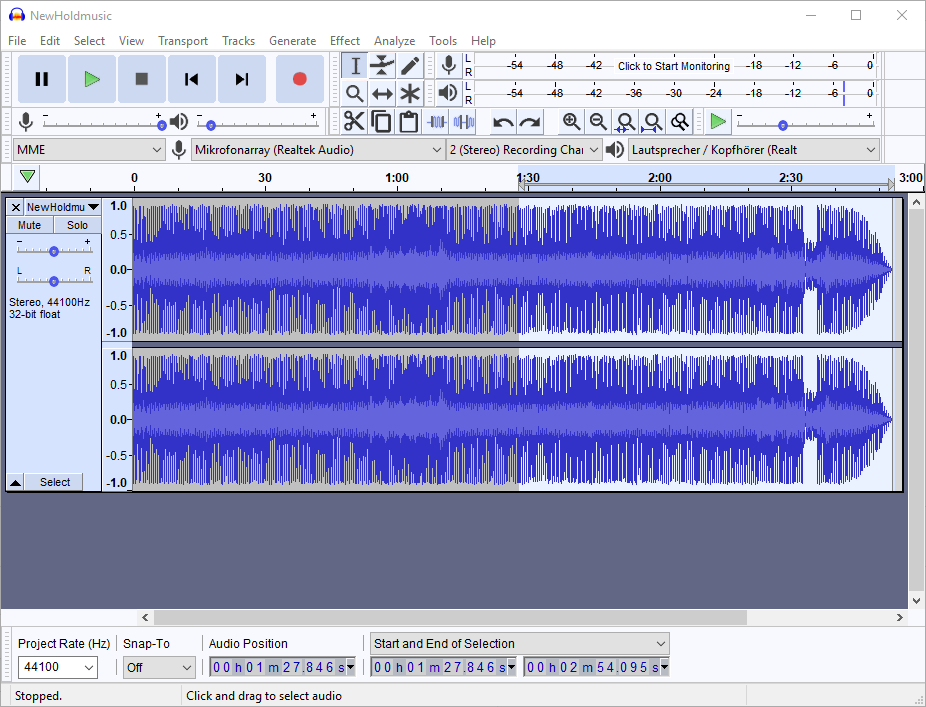 After the file is short enough you don't want the music to stop immediately when the file end. So you need to fade it out. So zoom in that you see the last seconds and select about the last 3 seconds. Chose the option 'Fade Out' from the Effect menu. You can see that the music becomes silent at the end.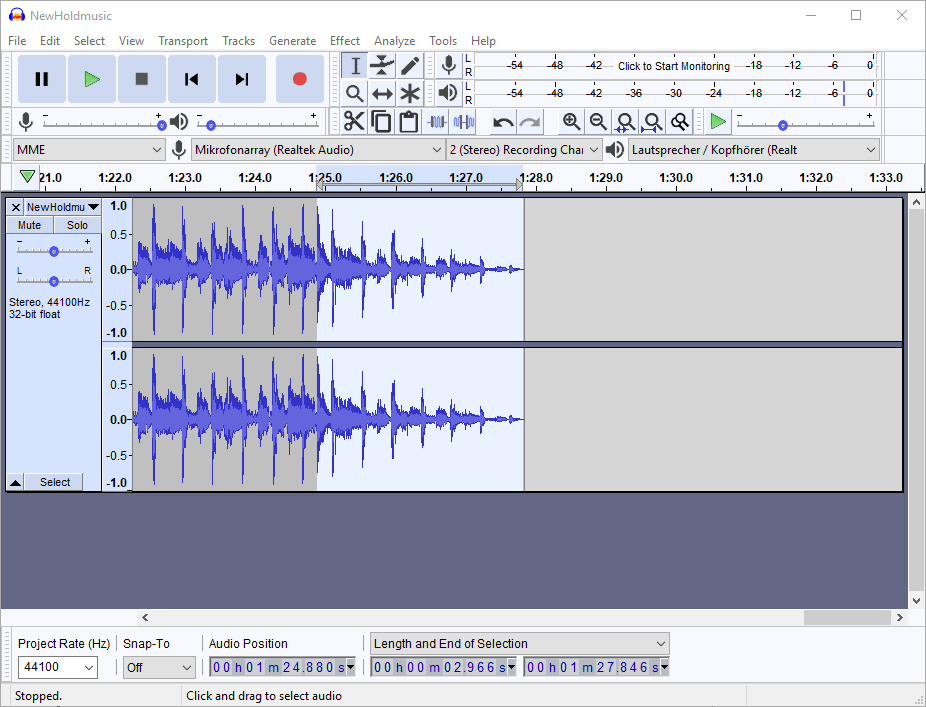 Now you have to adjust the audio settings. Adjust the Prjoect Rate to 8 kHz (8000 Hz).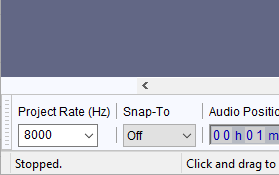 Next lower the bit rate to 16 bit from the track menu as shown in the screenshot.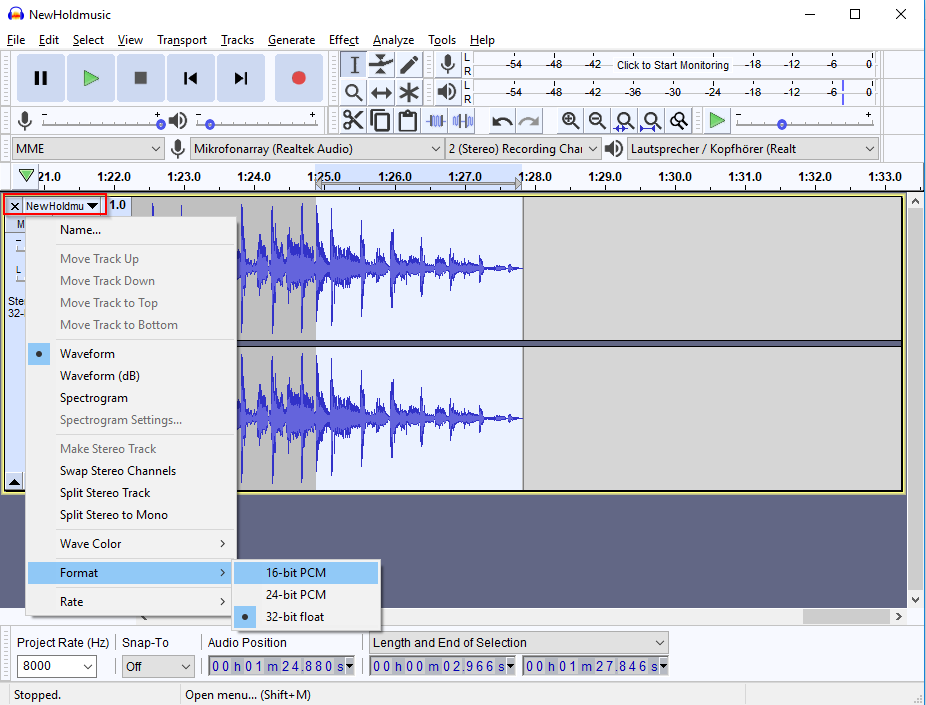 As the last step before you can save the file the stereo file has to become mono. Use the track menu again and split the stero file into two mono channels.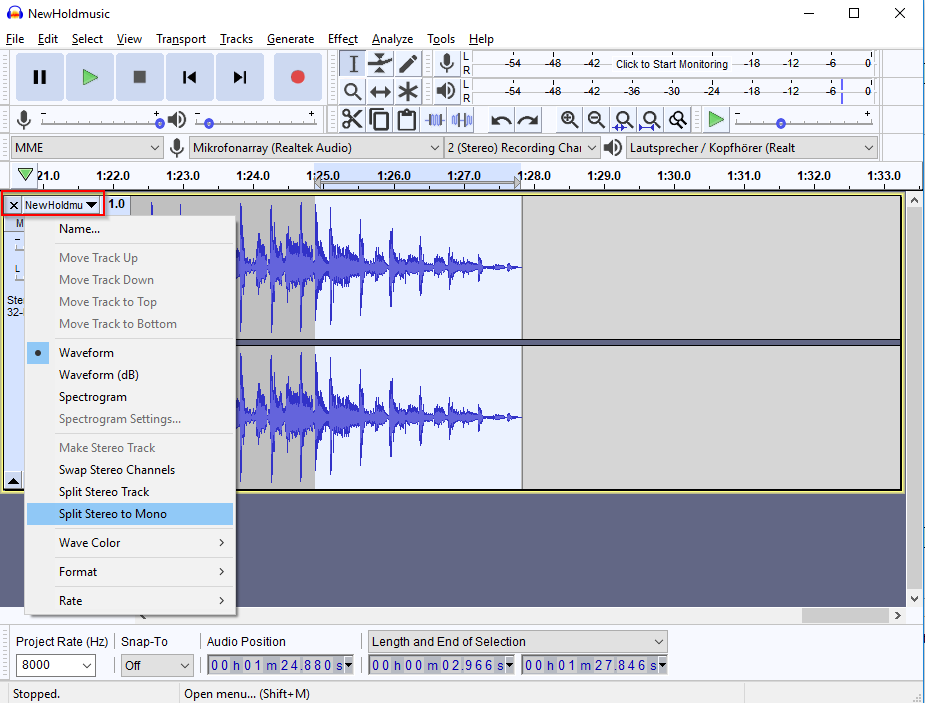 Now you can remove one channel by closing it with the X next to the track menu.
The last step is to export the file in the correct WAV modulation.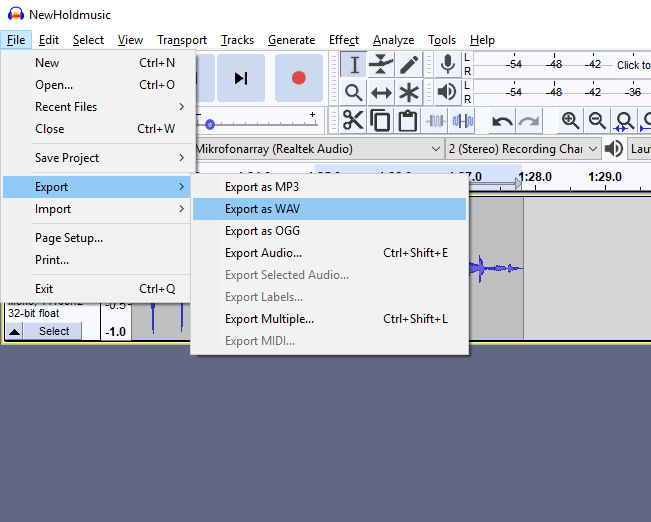 The all known file dialog opens. Here you have to chose 'WAV (Microsoft) signed 16-bit PCM'. Enter 'HoldMusic.wav' as filename. I recommend to care for the capital H and M because the Linux file system is case sensitive.
Conclusion
With this created file you will be able to upload it to IPO using embedded file management. After a few seconds it is available as holdmusic. You can test it by dialing '*34#'.
This way you can quick and easy create your own holdmusic for IP Office.
If you need further help with IP Office you can contact me through my main website: https://www.fwilke.com/home
Do you want to get information about new posts? Subscribe to my Newsletter